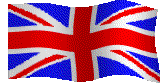 I began practising Tai Chi with Knud Erik Andersen in 1995. Before that I had been practising Wushu (Chinese Martial Arts) for some years, even though many of the challenges was great, and I have learned a lot by practising an external style, I find out through time it wasn't for me.
I have a friend who began practising Tai Chi with Knud, and because I had for some years been interested in Chinese philosophy and had read about different martial arts, I decided to try something new.
Very quickly I found out that Tai Chi is something quite different. It took some time to understand the inner aspects of Tai Chi and to appreciate the quality which the art contains, but it's a part of this, that makes Tai Chi so very exciting to practise. It's a very creative art and what You experience each time You practise can be very different.
I practise Tai Chi because of many different reasons, where the benefit of health and the aspect of meditation are very important for me.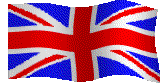 Back to the members of the association