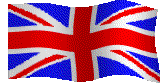 I have been practising Tai Chi since 1991. Before Tai Chi I had practised the Art of Self-Defence for many years. The practice in Self-Defence were physical hard and contributed with a lot of bruises. The real reason why I began my Tai Chi training, was to avoid these bruises.
The only thing I knew about Tai Chi, was from television, where You was told it originated from China. What impressed me, was the peaceful movements.
What I have experienced, is that You get stronger without getting big muscles. You get sinewy and the longer You practise, the more You will be dependent on Tai Chi.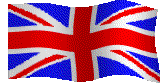 Back to the members of the association