I started practicing Tai Chi and Chi Gong in the autumn of 2004.
The reason for this was an increasing focus on mental training through meditation and relaxation exercises, which was based on a very stressful life, and with the expectation of achieving more inner peace and balance combined with exercise.
I found everything I was looking for and had a great pleasure in the training, but was not satisfied with the teacher.
In my second season - of august 2005 I started to attend Knud Erik Andersen Tai Chi classes.
Here I have learned to understand the deeper meaning and the enriching universe, within Tai Chi.
Knud Erik Andersen has a great ability to communicate this art form in a committed, interesting and educational way and by participating in his Masters Classes, our training remains inspiring and rewarding.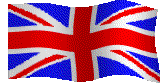 Back to the members of the association