I began to practice Tai Chi daily from 2004 and have discovered, that it is both an effective and enjoyable form of exercise.
Even a form of exercise that can be practiced anywhere and anytime without the high cost of equipment and facilities.
I have no previous martial arts experience and it's not my main purpose of Tai Chi. For me, Tai Chi primarily means relaxation and stress relief, I'm more fresh in my head, when I go home from training, than when I arrived.
And besides that, Tai Chi is a goldmine when You want to smooth an old and somewhat worn out body.
I am delighted every time I see pictures of elderly Chinese people, who practice Tai Chi in the parks. It is my goal to do the same, when I'm eighty year old.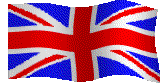 Back to the members of the association